Low Carb Peanut Butter Cookies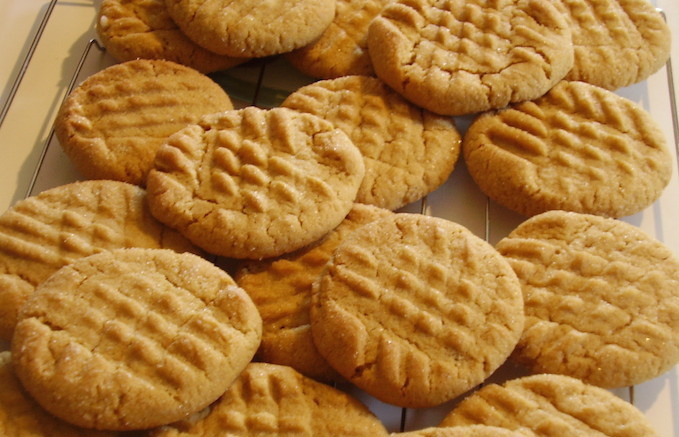 These peanut butter cookies are great for anybody who's on a low carb diet that needs to satisfy a craving for sweets. They only have 5 ingredients, cook quickly, are incredibly easy to make, and have a good nutritional profile.
Ingredients
1 cup creamy peanut butter (any brand will do)
1/2 cup Splenda
1 teaspoon pure vanilla extract
1 large egg
Sea salt
Instructions
Preheat your oven to 350 degrees F.
In a medium-sized bowl, mix the peanut butter, Splenda, vanilla extract, and egg until they're well combined and the mixture starts to look like dough.
Line a cookie sheet with foil (preferably nonstick). Use a tablespoon to scoop out 1-inch balls of the peanut butter mixture onto the cookie sheet, spaced about an inch apart. Use a fork to flatten each ball of dough and to create the classic grid pattern found on a lot of peanut butter cookies. Sprinkle the cookies with a little bit of sea salt (but not too much).
Bake the cookies for about 10-12 minutes, or until they start to turn a nice golden brown color around the edges. When done, take the cookies out of the oven and let them rest for a few minutes before eating.
Nutrition Facts
Serving Size: 3 cookies (assuming 18 total cookies yielded from the recipe above)
Calories: 273
Fat: 22g
Carbohydrates: 11g
Fiber: 3g
Protein: 12g