Easy Mexican Chicken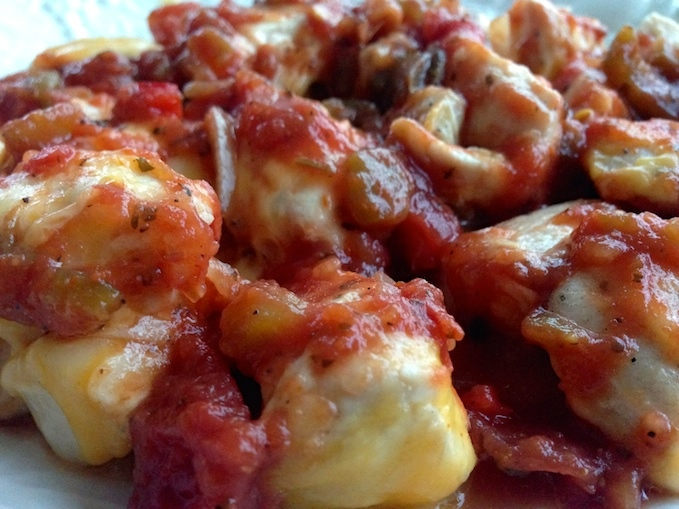 This is probably one of the easiest recipes to make, but it tastes great, and also fulfills (sort of) my regular cravings for Mexican food.
Mexican cuisine is one of my favorites, and I absolutely love going out with friends to a crowded Mexican restaurant and ordering chips, guacamole, fish tacos, and a margarita the size of my head.
This is not that kind of Mexican food.
It's a simple dish with just chicken, cheese, and salsa. You can serve it with guacamole and/or sour cream, and put it in soft taco shells if you're going for a higher carb count. But I would never, ever, consider calling this actual Mexican food, lest I offend an entire nation.
Despite it not being an authentic dish, the fact that this recipe calls for just 4 ingredients and less than 20 minutes of your time makes it a winner in my book. Feel free to use low-fat cheese if you prefer to cut down on the calories and decrease the fat content.
Let's get to it!
Ingredients
1 lb chicken breast, cut into cubes or strips
2 teaspoons oil
4 ounces Mexican-blend shredded cheese
1/2 cup of salsa (any kind will do)
Instructions
Place a large skillet over medium heat. Add the oil.
Add the chicken to the pan and cook until it's finished (about 10 minutes), occasionally moving the cubes or strips of chicken around the pan to ensure even cooking.
Top the chicken with the cheese, cover the skillet, and cook for one minute.
Transfer chicken to a plate, top with the salsa, and you're done!
Nutrition Facts
Recipe yields 2 servings. Nutrition information is for 1 serving.
Calories: 560
Fat: 30g
Carbohydrates: 6g
Fiber: 1g
Protein: 64g