Easy Low Carb Chicken Parmigiana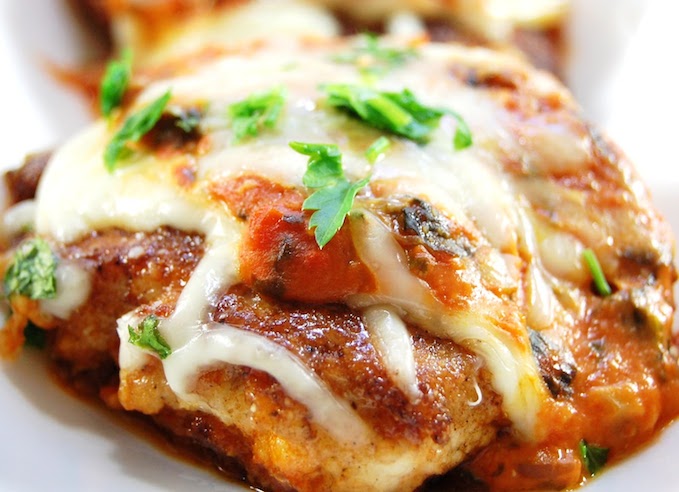 Who doesn't love chicken parmigiana? Excluding vegetarians, I can't think of a single person I've met who didn't like chicken parm. After all, what's not to like? The basic ingredients are chicken, tomato sauce, and cheese!
Unfortunately, most variations of chicken parmigiana are loaded with calories because the chicken is breaded and fried.
This version is low calorie, low carb, very easy to make, loaded with protein, and delicious. I like to have it with a small side of whole wheat pasta to complete the meal.
Ingredients
1 lb of chicken breasts (usually two breasts, a half lb each)
1 cup tomato sauce with no sugar added (I like Classico Spicy Red Pepper)
1 cup shredded mozzarella cheese
4 tsp grated parmesan cheese
Garlic salt
Italian seasoning
Instructions
Preheat your oven to 375 degrees.
Line a small baking dish or cookie sheet with aluminum foil (to help with cleanup).
Season both sides of the chicken breasts with garlic salt and italian seasoning, then place the chicken on the baking dish. Top the chicken with the tomato sauce.
Now put the chicken in the oven and cook for 45 minutes.
After the time has passed, take the chicken out of the oven, top with mozzarella cheese and parmesan, and put it back in the oven for 5 minutes.
Nutrition Facts
Recipe yields 2 servings. Nutrition information is for 1 serving.
Calories: 470
Fat: 17g
Carbohydrates: 10g
Fiber: 2g
Protein: 72g