A Guide To The Best Fish Oil Supplements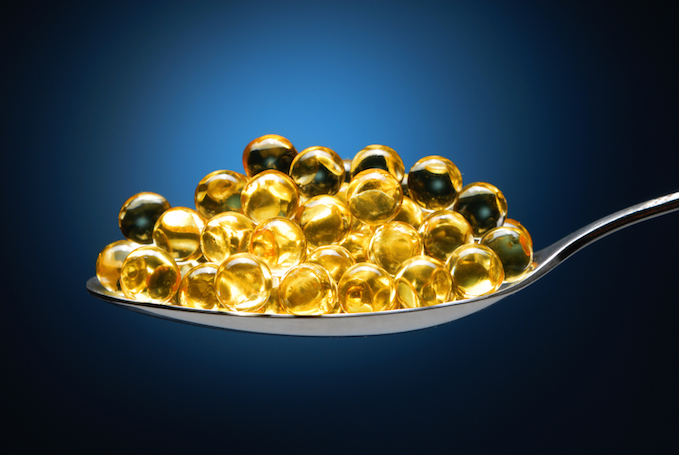 In my previous article about fish oil, I thoroughly explored the many benefits that you'll see from getting into the habit of taking it each day.
So, continuing on from that, today I will be going over the best fish oil supplements that I would recommend buying, how much you should be taking, and when you should be taking them.
But before I do that, I want to briefly discuss fish oil supplements in general…
The Unfortunate Truth About Most Fish Oil Supplements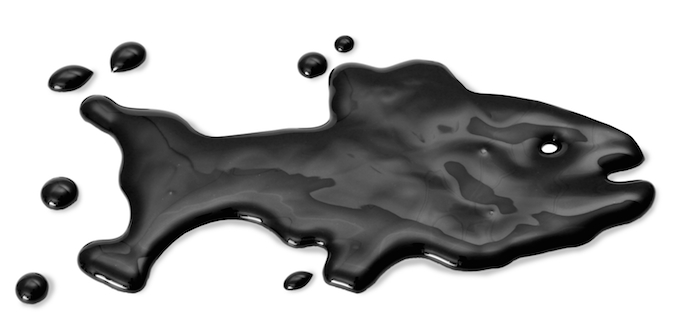 Now, I would be remiss if I didn't address this point right off the bat, so here it goes:
The majority of fish oil supplements are complete garbage.
Yes, unfortunately most of them sorely under-deliver in terms of purity, potency, freshness, and bioavailability (how readily your body can make use of it).
And, to top it off, they are often ridiculously overpriced.
Most people don't realize this, so they'll hear that fish oil is awesome for you (which it is), and go to their local drug store and buy whichever brand catches their eye.
Don't do this!
This isn't just a case of Chris being particular; I promise that you will fail to see any significant benefits if you end up buying one of these crappy brands.
It will be a complete and utter waste of your money.
So, to make sure that this doesn't happen to you, I'm going to let you in on my 3 favorite brands of fish oil.
One major difference between these 3 brands and their inferior cousins is the distillation process.
Each of these brands is considered "pharmaceutical grade" fish oil.
What does that actually mean?
Well, it has to do with the process used to purify the fish oils, which is known as molecular distillation.
The bottom line is that I trust each of these companies, and promise you that if you stick to one of these you'll be getting what you pay for.
Life Extension Super Omega 3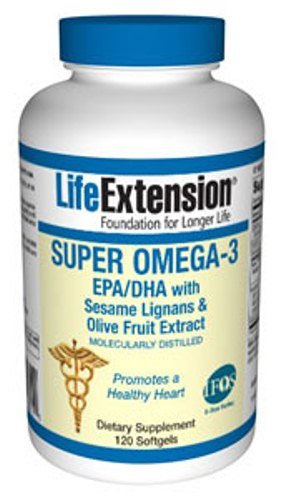 Life Extension is truly a great company.
Not only do they have some of the highest quality supplements around, bar none – they are also extremely affordable.
Their fish oil is extremely high quality, and contains 350 mg of EPA and 250 mg of DHA in every softgel.
What's more, it goes down very easily, due to the design of the gel caps, and doesn't have a nasty, fishy aftertaste (more on that later).
Additionally, unlike any other brand out there (that I know of), this fish oil also includes olive fruit extract, which is a powerful antioxidant in its own right.
In fact, this is the brand of fish oil that I personally use, and have used for sometime, so I can't recommend it enough.
Cost: you can order a 120 softgel bottle of Life Extension Super Omega 3 from Amazon here.
Or, if you prefer, you can order it directly from Life Extension, and get even cheaper prices if you become a member. I'm a member myself, and find it to be fantastic value overall.
Nordic Natural Ultimate Omega 1000mg Fish Oil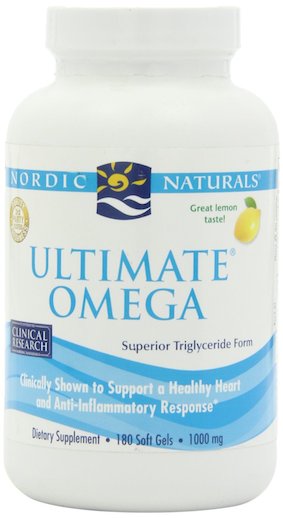 Nordic Natural claims to be the most popular brand of fish oil in the world.
However, at least from my experience, they are unfortunately not widely available in many stores (you may have better luck where you live).
Still, they are a great choice if you are looking for a quality, trusted brand of fish oil to take.
Each softgel contains 325 mg of EPA and 225 mg of DHA, which is pretty similar to Life Extension.
Cost: these are a bit more expensive than Life Extension. You can order a 180 softgel bottle of Nordic Natural Ultimate Omega from Amazon here.
Carlson Labs Elite Omega-3 Gems Fish Oil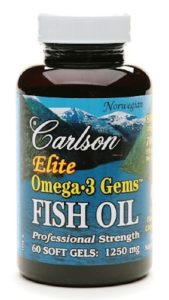 Carlson Labs is another fairly well-known brand of fish oil.
They sell high-quality fish oil softgels, like the other 2 brands, but also manufacture fish oil that isn't in softgel form.
Some people prefer to take their fish oil directly, measuring it out in teaspoons and swallowing (choking) it down.
I am not one of those people, so my recommendation would be for the softgels, which are just as effective.
Each softgel contains 400 mg of EPA and 300 mg of DHA, making them slightly higher potency than both Nordic Naturals and Life Extension.
One big difference is that these are lemon flavored chewable softgels, unlike the other brands which you just swallow.
Cost: these are priced comparably to Life Extension. You can order a 120 softgel bottle of Carlson Labs Elite Omega-3 Gems Fish Oil on Amazon here.
How Much Should You Take?
That is a very good question, and one that has been shrouded in unnecessary confusion by low quality manufacturers.
You see, so many of the fish oil brands contain such small amounts of EPA and DHA in each serving, that their manufacturers try to tell you that you only need a small quantity each day.
In fact, many of the brands will recommend taking less than 1 gram per day, which is simply not enough to have a significant health impact.
The reality is that you should be getting around 1.5 grams of fish oil per day to support your general health.
If you want a significant anti-inflammatory effect, however, I would recommend taking at least 2.5 grams per day.
And if you weigh over 200 pounds or are an athlete, you should consider taking even more than this (but not without consulting with your doctor first).
When To Take Your Fish Oil
Obviously, you could just wake up and take your entire dose for the day at once, but I wouldn't recommend doing that.
It will be utilized better by your body if you split it into 2 doses – I suggest once in the morning, and once before bed.
Also, if you want to avoid the somewhat rancid fishy aftertaste that you sometimes get with fish oil supplements, then I would avoid taking them on an empty stomach.
And if for some reason you experience gas issues when initially taking fish oil, drop it back to a lower dose (like 1 gram per day), until you get used to it and then increase the dose accordingly.